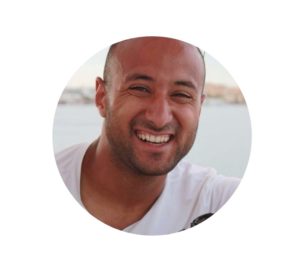 My name is Ahmed Hassan, and on behalf of SeaWaves I would like to welcome you to the dark side of this website: a BLOG 😉 I will not be the only author here, but I would do my best to stay in touch with you as much as possible.
How I came to be here?
As a welcome note, I would like to tell you a little story of how did I fell in love with the Red Sea.
First time I saw the coast of the Red Sea, was when I travelled to Hurghada from northern Egypt, as a child. The burning Sun, that came through the window was already making its mark on my skin and if it wasn't of that feeling, would I remember that moment this good?
Anyway, this is when the sea was the most beautiful. I couldn't stop looking in front of me, staring into the different shades of blue and turquoise colors, thinking what lay beneath. The sea life, creatures, fishes, mammals all of which I wanted to experience with my own eyes. At that point I knew I have to be close to the sea.
Years passed, and I came back to Hurghada. With few friends, as passionate as me, we decided to share our love for the Red Sea, with people like you. Showing what is worth seeing, respecting our guests and their needs. Our priority was, and still is, the QUALITY of our excursions. Every detail of our services is well thought out to make your experience unforgettable.
The idea of this blog is to show you how we operate, what you can expect when booking with us.
What can you expect from visiting this place?
•    Reviews of the trips we make: from the very beginning to the end. Every detail described, what we saw, what we ate, what we listened to, what we did, what we expected, what we felt.
•    Pictures and videos: that speak more than words
•    Testimonials: from our lovely guests
•    Advice: on how to prepare yourself (mentally and physically) when coming to Egypt, to Hurghada. What to take with you when coming on the sea trip or diving.
•    Information: on weather conditions and living in general
We are open to your comments and suggestions!